Welcome to the PTA
---
NEXT PTA MEETING: Tuesday 2nd July | Fox and Hounds pub, Riseley | 7.30pm
---
NEXT BIG EVENT: Saturday 13th July | Summer Fair ' Riseley Fest' with Plant Sale and Boot Sale
---
CLICK HERE TO VISIT OUR SCHOOL ANGEL PAGE BEFORE YOU BOOK YOUR HOLIDAY OR BUY ONLINE
Well known companies have agreed to donate a portion of their profit (up to 5% of your purchase) to the PTA each time you click on to their website from our School Angel page. More information can be found in our guide at the bottom of this page on how it works.
---
UPCOMING PTA EVENTS:
With your help, the PTA work to raise much-needed funds to support the school for every pupil's benefit.
Last year we raised over £6,000 from the events and initiatives we ran which allowed us to donate back to the school over £4,000 to fund and support things like:
Travel to the Pantomime
A theatre group in school for Key Stage 1
A Planetarium visit for the whole school
Swimming lessons for years 3 & 4
Plus other subsidised school trips and equipment
This year we'd love to raise more to fund some bigger projects we have in mind as well as things for the playground and new laptops. Below are just a few of the ways you can get involved and support:
Suggesting new ways to raise funds
Helping us to run and organise events. Every bit of help, however big or small is appreciated.
Taking part in our events and initiatives throughout the year to make them a success!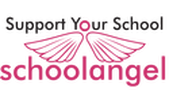 Who we are and what we do
The Parent Teacher Association (PTA) of Riseley C of E Primary School is run by a group of parent and teacher volunteers. Some of the volunteers have more official roles and titles (see below) but everyone's efforts, ideas and involvement is important and greatly appreciated. After all, it is everyone's school!
Meeting for an hour every 4-6 weeks, we plan fundraising events and initiatives that look to raise much-needed funds to support the school for the benefit of every pupil. If you've not joined the ranks, please do! You can get involved as much or as little as your time allows and if you have any questions then get in touch with a member of the committee.
---
NEXT PTA MEETING: Tuesday 2nd July | Fox and Hounds pub, Riseley | 7.30pm
---
PTA Committee for 2018
Co-Chairperson - Victoria Tinkler
Co-Chairperson - James Steiger
Treasurer - Louisa Sheldon
Secretary - Katharine Duddles
Communications - Karen Aves
Thanks for reading this far and we looking forward to seeing you at the next PTA meeting or event!
Best wishes, the PTA